Samsonite
Leaders in travel

Since its formation in 1910, Samsonite has been manufacturing premium quality luggage and durable bags to meet the needs of travellers and commuters everywhere. It has led the industry in using new materials, creating iconic designs and providing ever more comfort.
10% OFF R.R.P ON SAMSONITE MAGNUM ECO RANGE AND PROXIS RANGE*
* Colours includes: Magnum Eco - ice blue and forest green. Proxis - petrol blue and black
DISCOVER THE NEW ESSENS COLLECTION
Meet Essens, your new essential for every trip. Enjoy carefree travelling thanks to its lightness, the innovative 3-point locking system and its new and unique packing solution. Produced in the heart of Europe and made with recycled materials, Essens equals durability without any compromise on quality.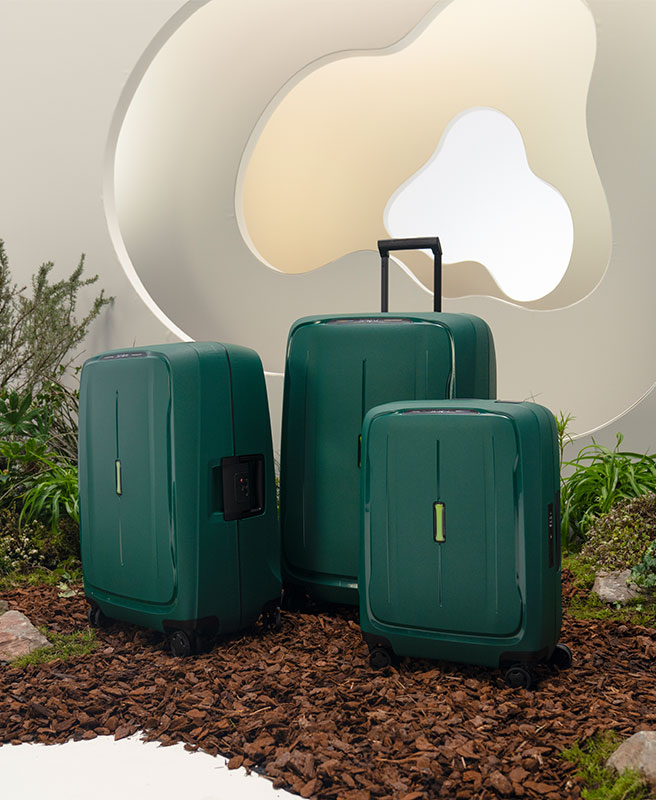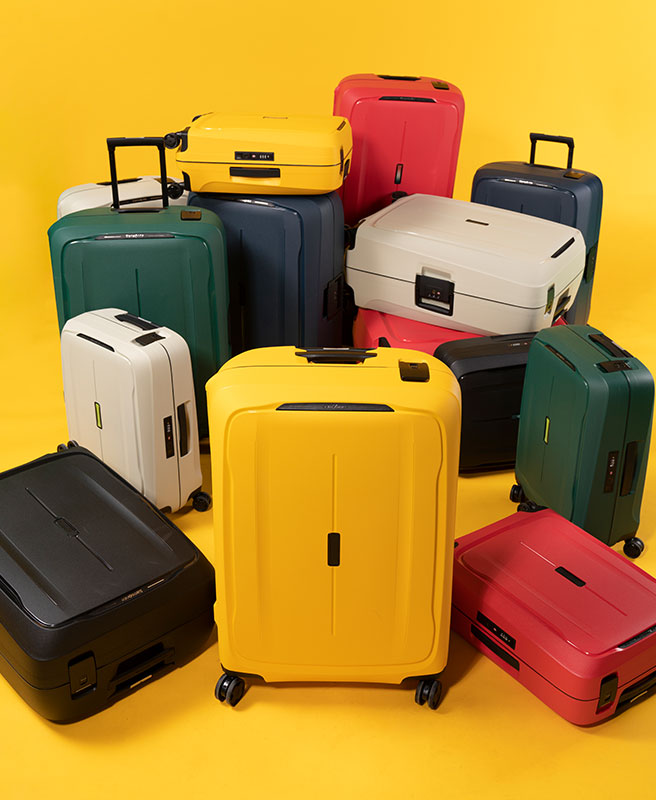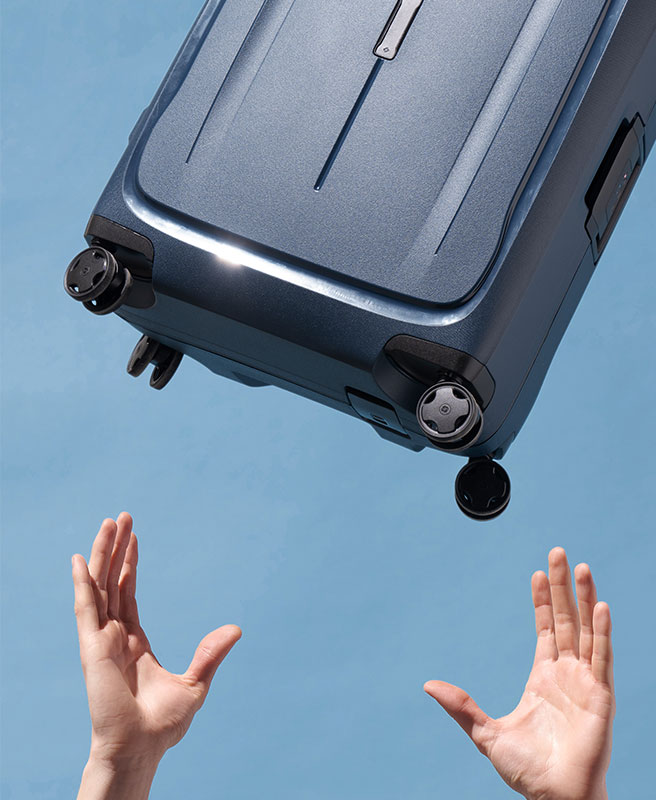 DISCOVER THE PROXIS collection
Unlock a new era of high performance travelling with Proxis. The outer shells are made from Roxkin™, an exclusive multi-layered material developed by Samsonite. It bounces back into shape, offering remarkable strength, resilience and lightness. The sophisticated design resonates confidence and is fully equipped to meet all your travel needs. On top of that, choosing Proxis equals enjoying first-class assistance and benefits during and after the warranty period with our new Samsonite wecare program.