History & Heritage
The family values behind barkers
Barkers is a family department store and Northallerton institution with a fascinating history that dates back to 1882. Here are some of the fondest memories of Guy Barker, Director and great-great-grandson of founder William Barker.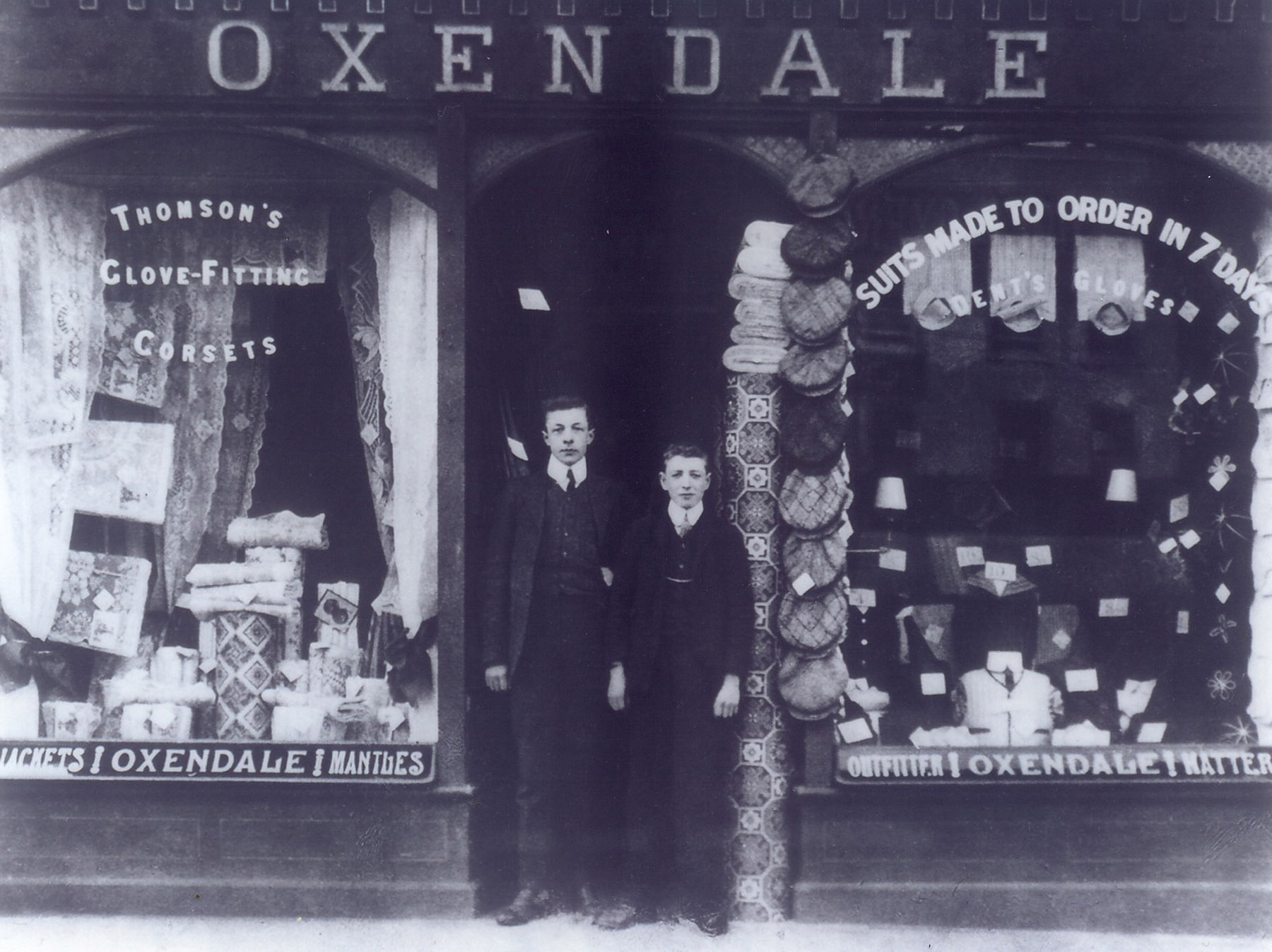 William Barker was one of 14 brothers and sisters, growing up on his family's farm in East Cowton. The farm could not afford to support every boy, so an apprenticeship elsewhere was sought for William. On 11th January 1882, at the age of 14 William was apprenticed to John Oxendale to work in his drapery shop, which became the store that Barkers is today on Northallerton High Street. William remained faithful to John Oxendale, becoming his longest serving and most senior assistant. He became a partner in the business which became Oxendale & Barker from 7 Septmber 1907, and eventually bought out the remaining Oxendale family on 1 October 1918.
One of the store's specialities was fabrics- dress fabrics, hessians, shirtings, tweeds, cottons, linens, sheeting, blanket wools and brush braids, which protected the hem of ladies' long skirts as they walked around town. The store expanded by doubling its High Street frontage, acquiring the former Boston's grocery store next door around 1937. William's son Leslie was now heavily involved in the store, taking a particular interest in men's outfitting. The shop no longer employed its own tailors, so after a customer's measurements were taken and a cloth was chosen, a length was cut on site and taken by rail from Northallerton to Leeds to be made into a suit and returned the following week.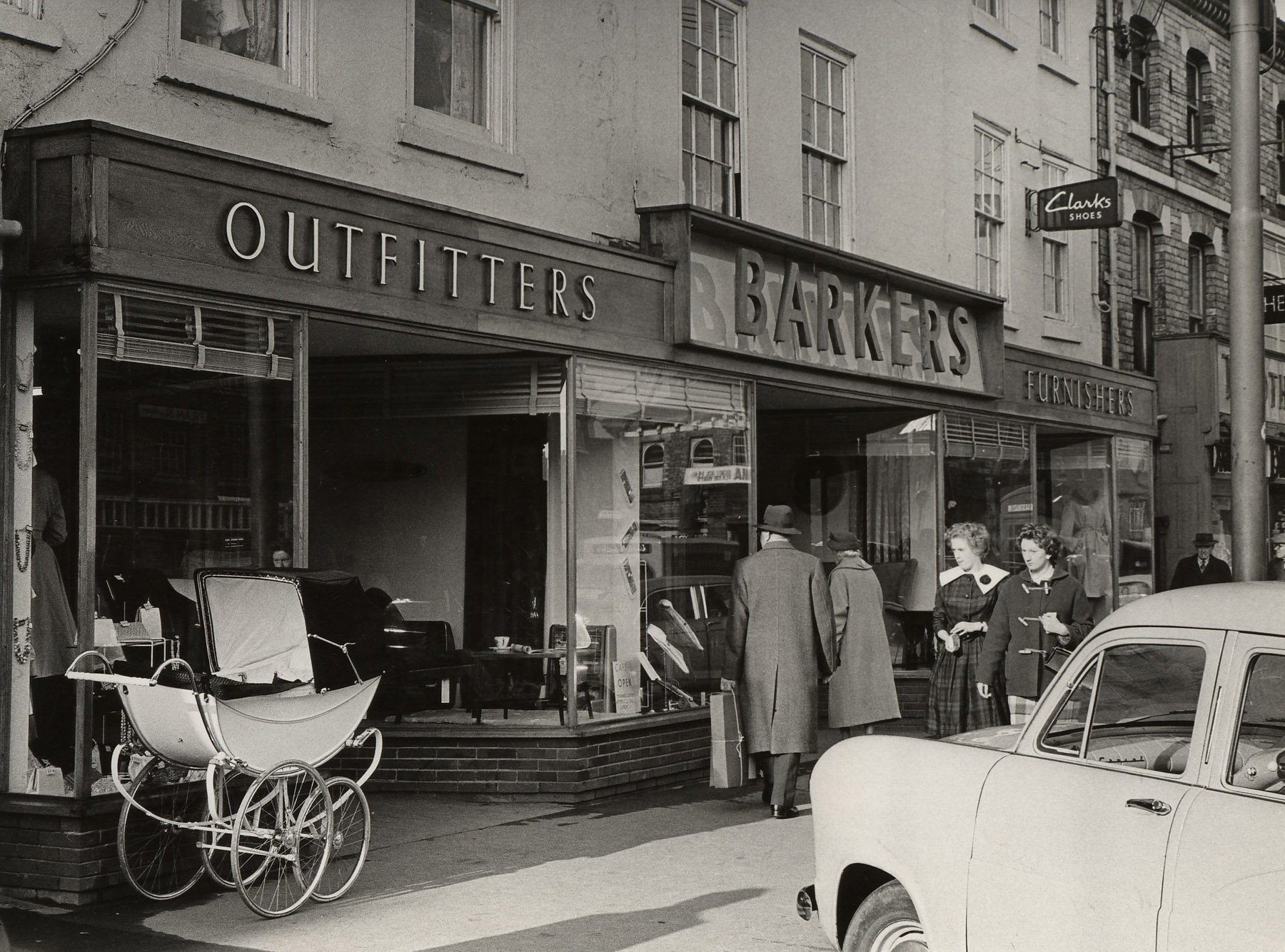 During the 1950's the store multiplied its floor space fivefold by clearing the old Rows behind the store and extending backwards. Extending 300 feet front to back, it became the largest store in any similar sized town in the country.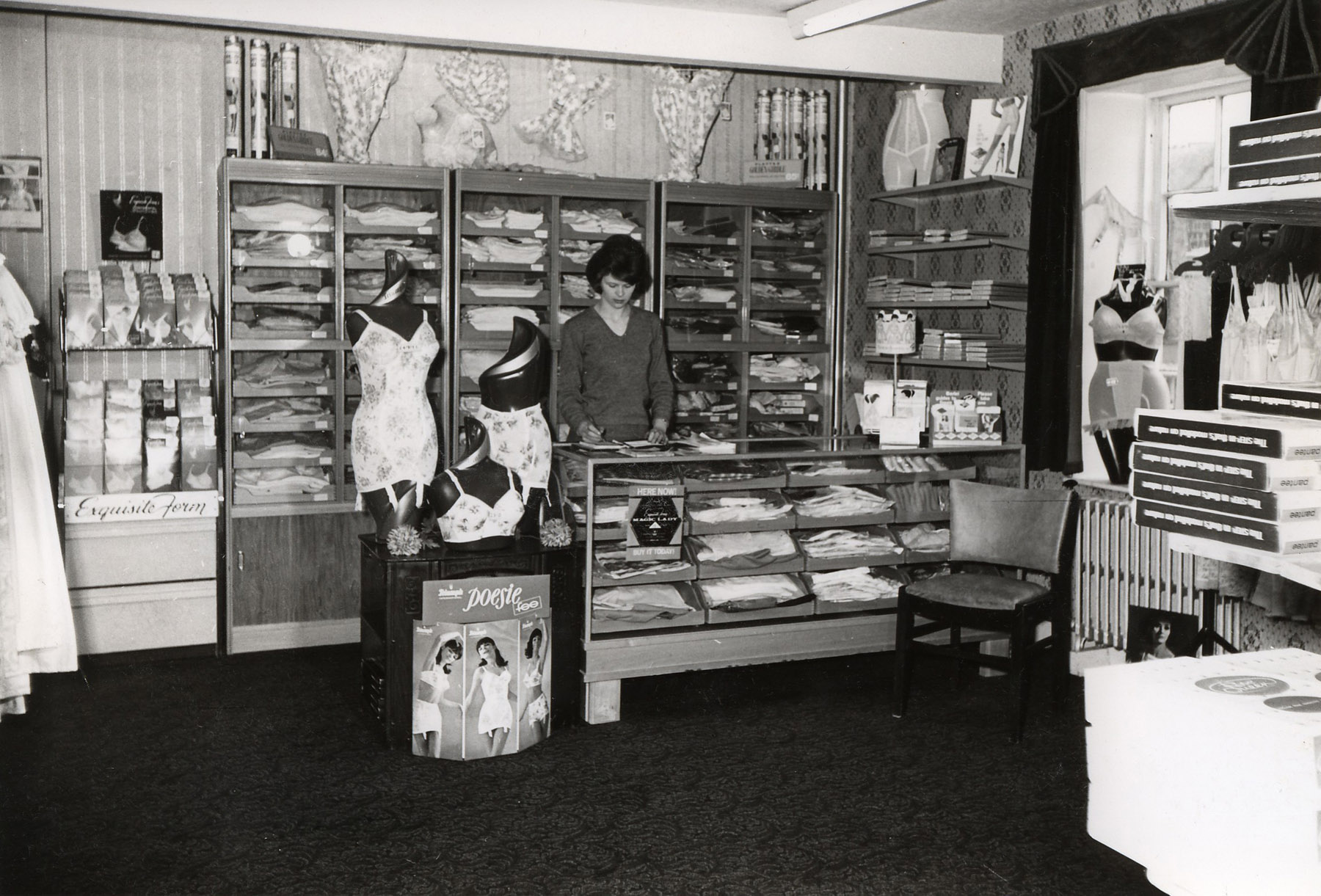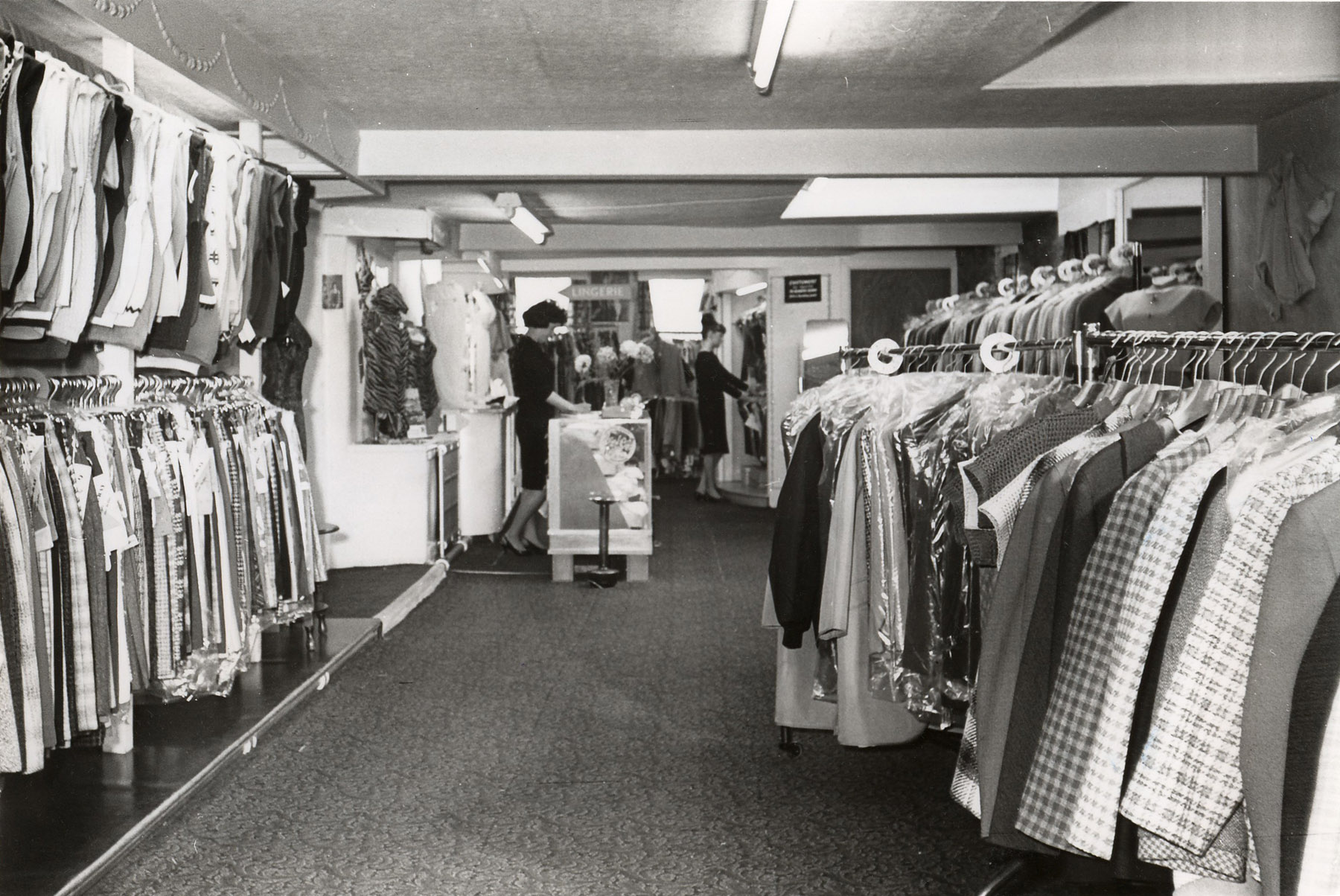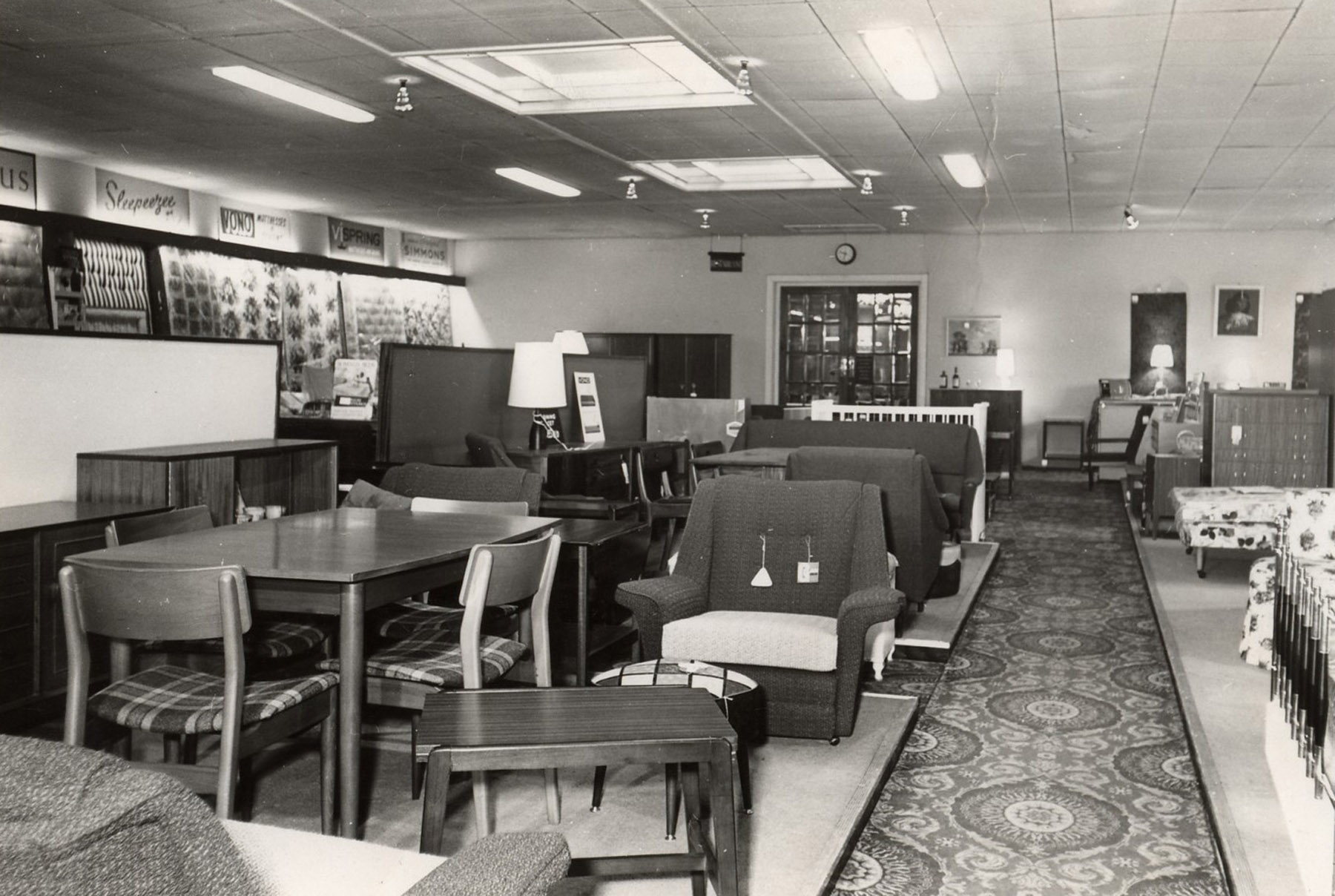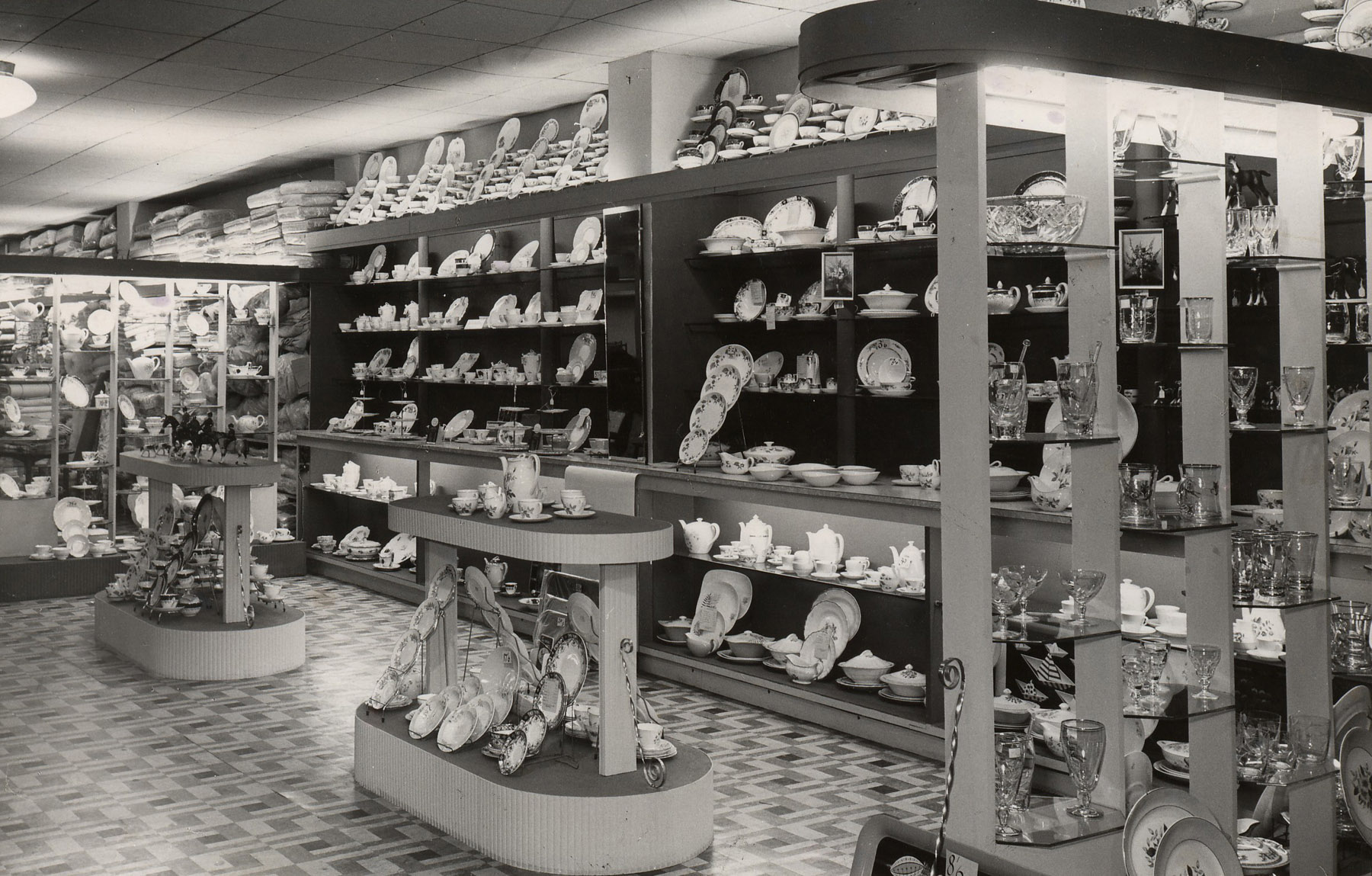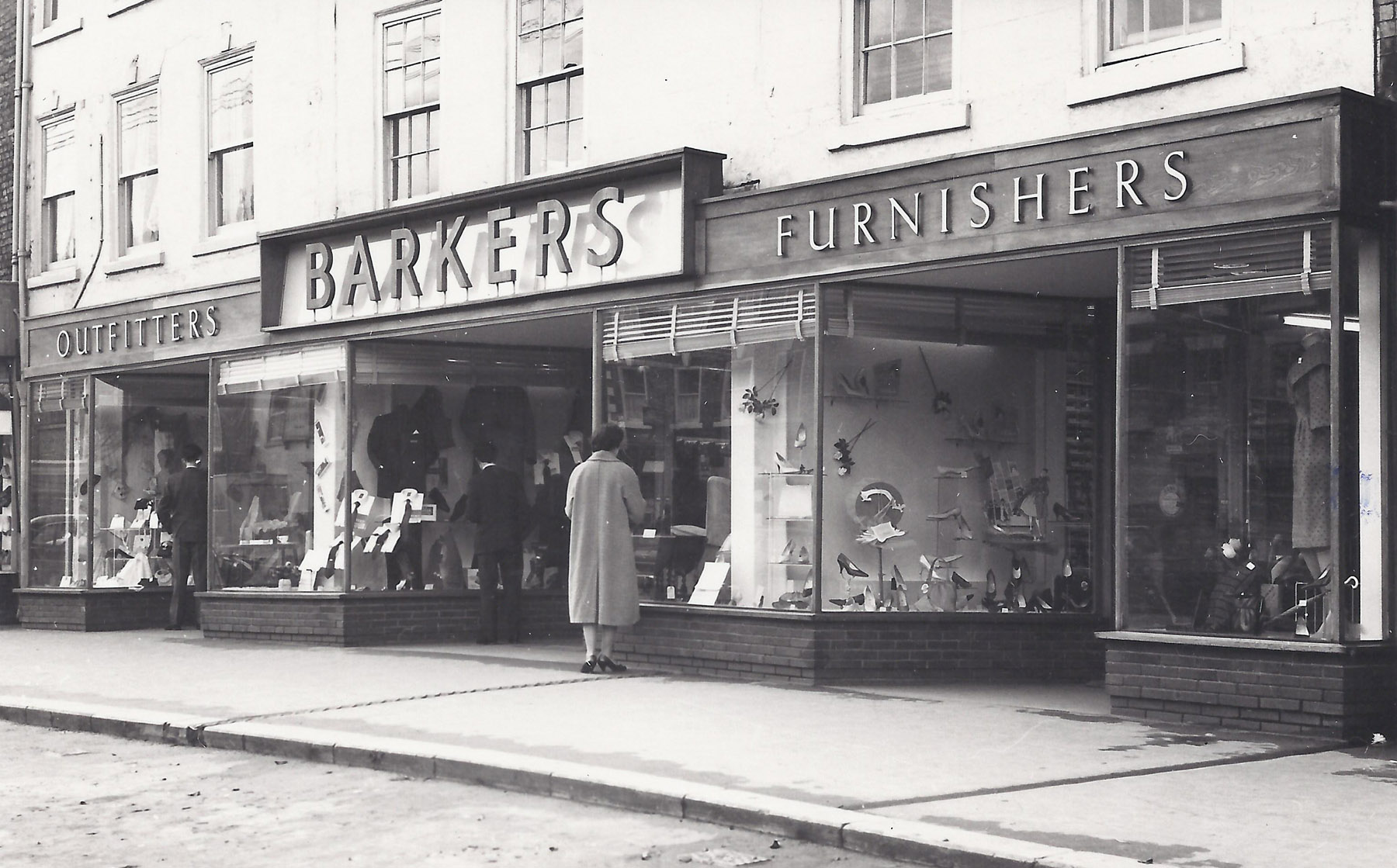 A state-of-the-art electric cash carrying system was installed around the store. After every purchase the paperwork plus money from the customer were enclosed into a capsule, posted down though a chute on the department and sent upstairs to the accounts department via a pneumatic pipe system. The sale was recorded and the receipt together with any change was sent back down to the relevant department. In practice it was a speedy process although there were times when the pipes would block on busy sale days, or a mischievous member of staff would play a prank by putting a spider in the capsule.
In 1960 the store's first restaurant was opened. This fulfilled a long-held ambition for Leslie Barker, an achievement that he felt completed the transition of the business into a fully-fledged department store. The waitress-service restaurant served a variety of freshly cooked dishes. Beef, pork and lamb were sourced from Leslie's family farm, Pasture House, as well as milk from its milking parlour. As well as serving shoppers, it catered for wedding receptions and other functions, such as funeral teas and Rotary Club lunches.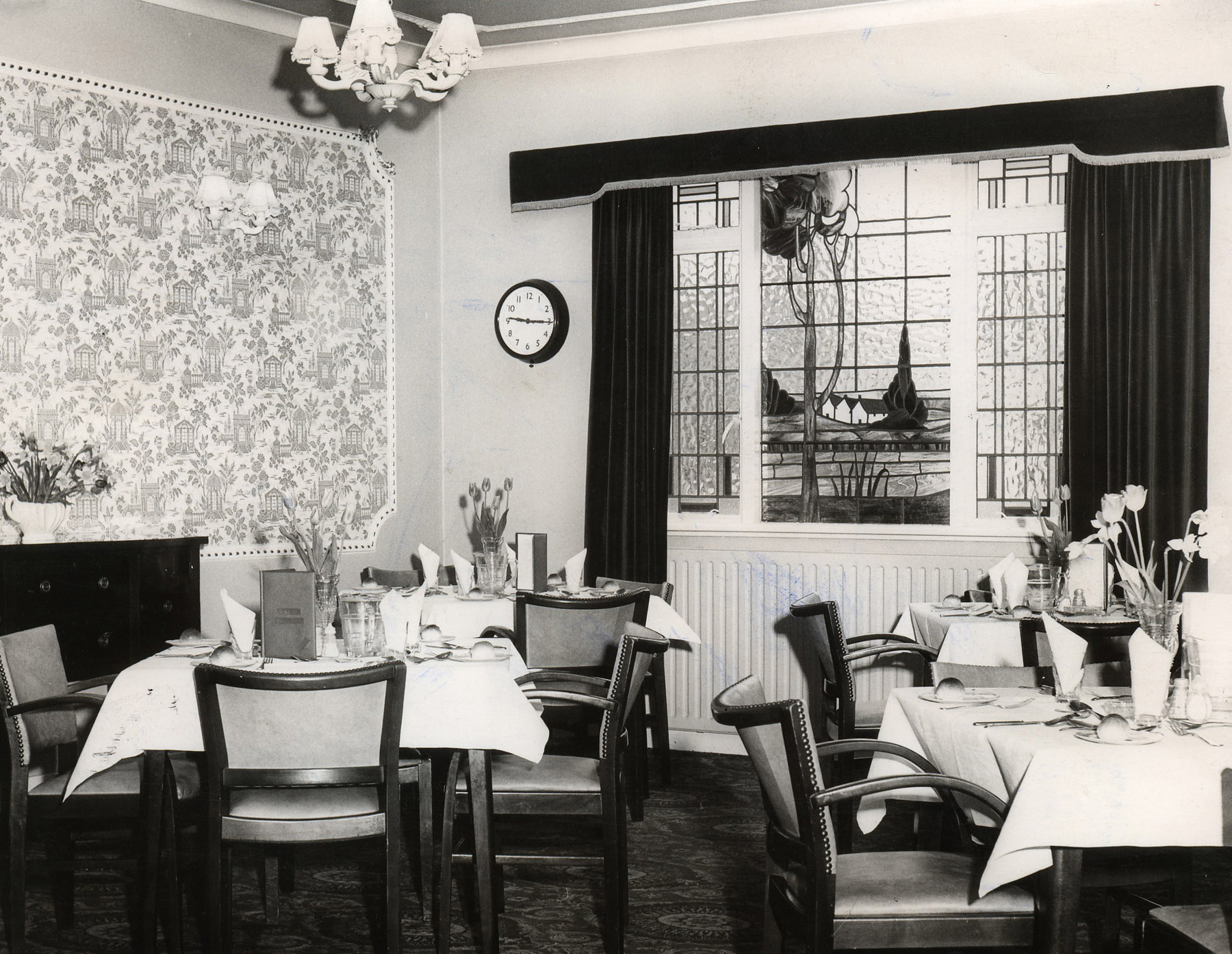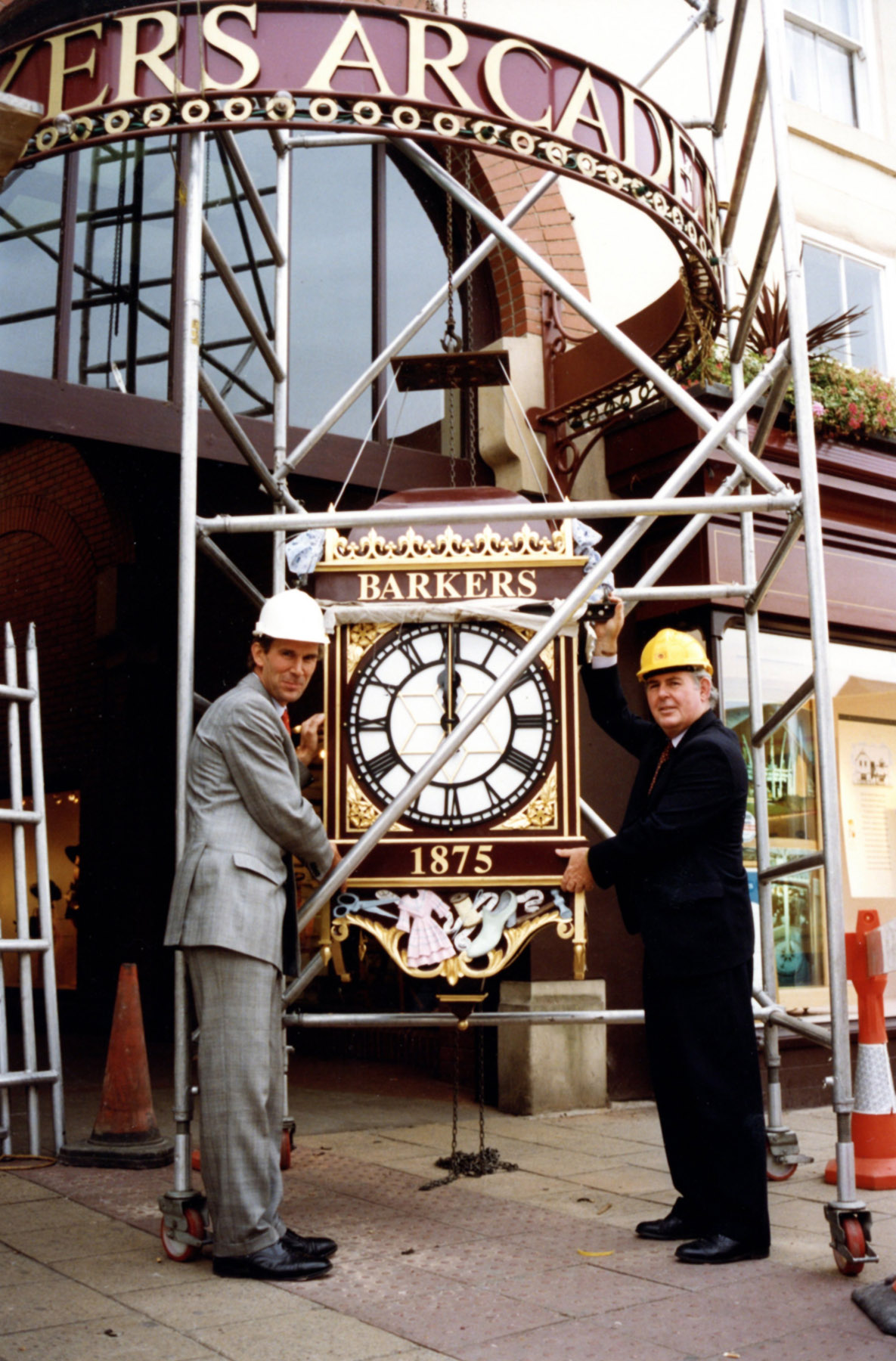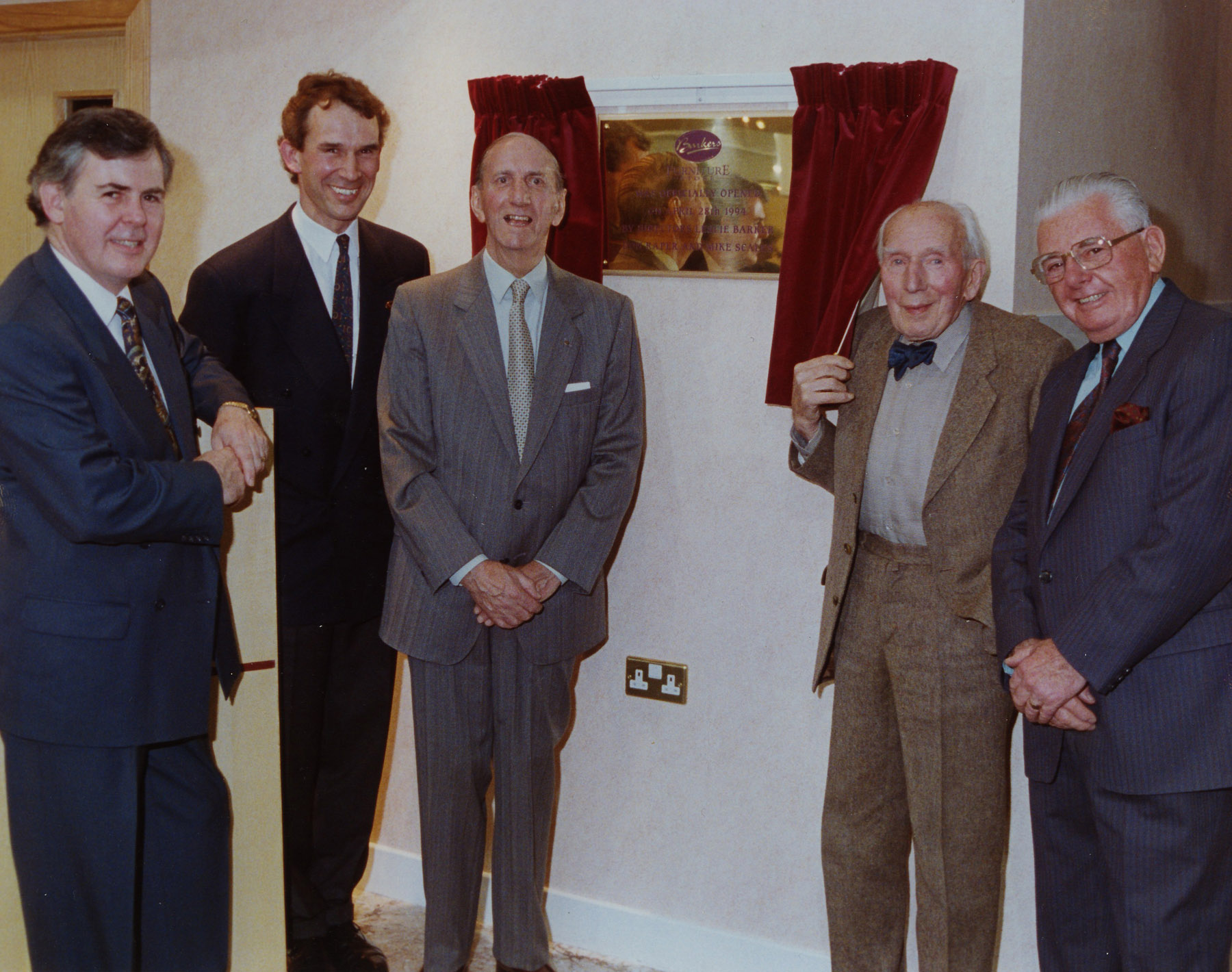 Barkers Arcade was developed in 1985 to create a row of shops to run along the side of the department store under a glass covered walkway which connected the High Street to the Applegarth. The business had bought the adjacent butcher's shop and all the property lying behind it, including Market Row and Dun's yard to create the development. 
Christmas has always been an important time of year for Barkers. Father Christmas himself has enjoyed his visits to the store, often arriving by different modes of transport. Most recently he has chosen to travel by open top double decker bus, but in the past, he has opted for tractor and trailer, milk lorry, train, Victorian coach and horses, and one year he even flew by helicopter.
In April 1994 Barkers opened its Furniture Store on Yafforth Road, moving the existing furniture department from the High Street store to its new location. With more space to offer a larger range of furniture, beds, carpets and soft furnishings, the business grew, and more warehousing, more delivery vans and more staff were required.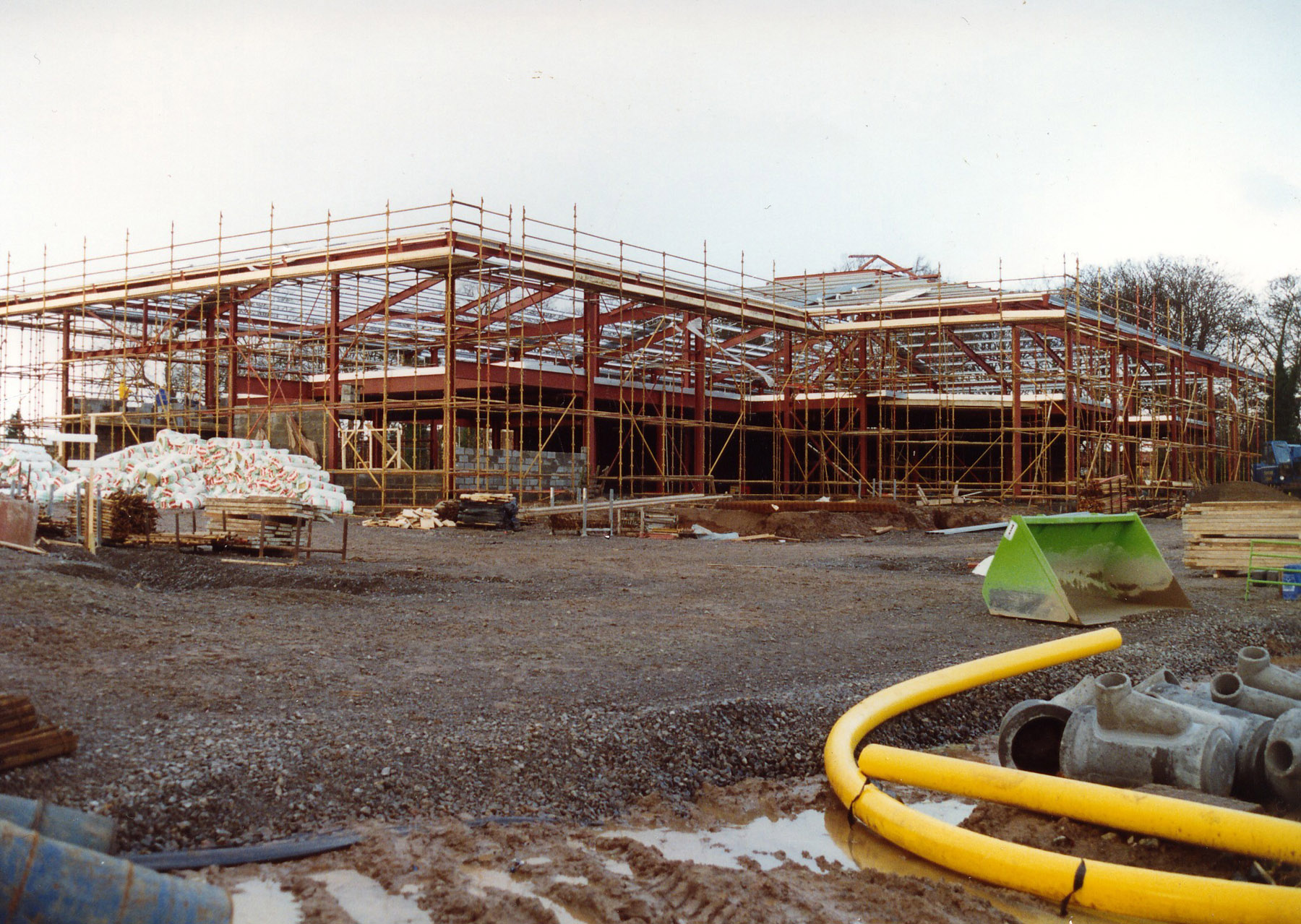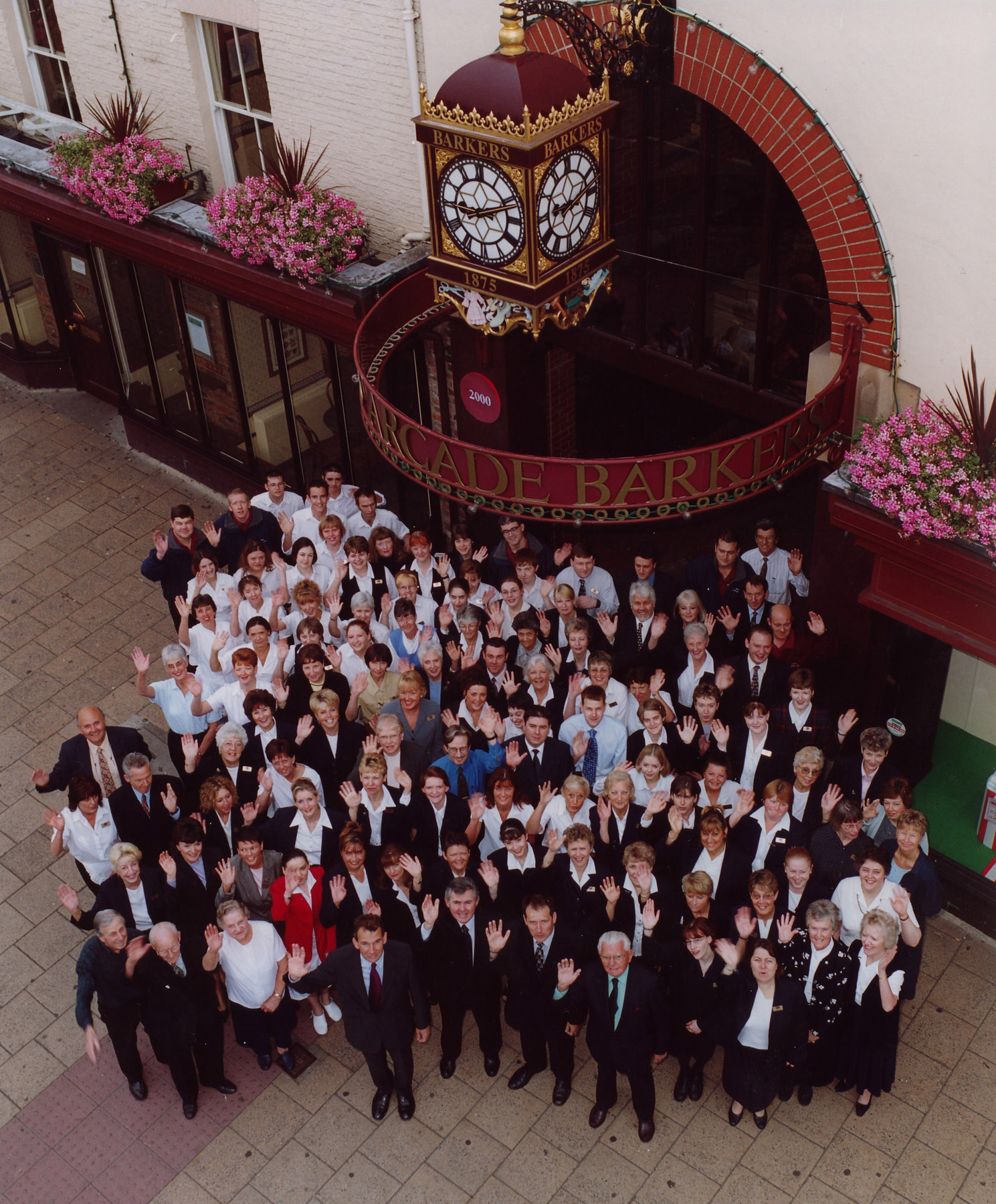 To commemorate the Millennium, the Barkers clock was added above the entrance to the arcade. Custom made by Gillet and Johnson clockmakers of Croydon, it has gilded detailing with various scenes depicting Barkers history and association with tailoring, furniture and hospitality.
In April 2016, the rebranded Barkers Home store opened its doors to customers to show off its newly extended floor space with an increased offering of contemporary furniture and a new Linens and Cook Wine & Dine department.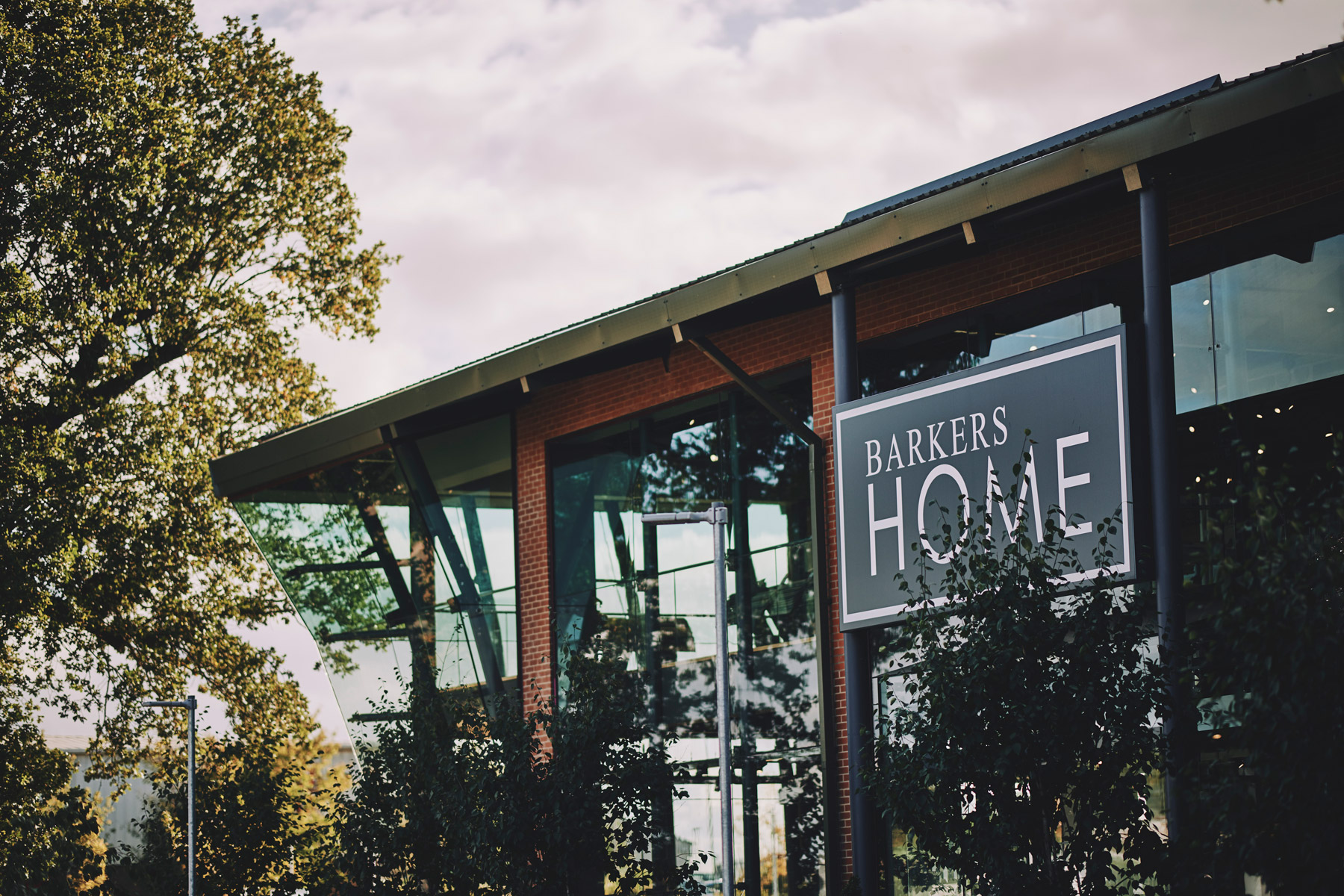 The 20,000 square foot extension took the store to a size of 60,000 square feet overall. The Tree View Café within Barkers Home was also extended, while the exterior landscape of the store was given a makeover thanks to award-winning gardener Will Quarmby. The building design won the commercial building category at the North and East Yorkshire Building Excellence Awards.