At the turn of the 20th century, an English engineer called James Marshall offered his wife the most precious gift of all - a perfect night's sleep. His mattress's pioneering use of individually pocketed steel springs ushered in unparalleled levels of comfort, making Vispring a byword for luxury.
Profoundly attached to the values of excellence and craftsmanship, Vispring epitomizes a distinctively British form of elegance. Their beds combine technical prowess with a bespoke approach worthy of the finest tailoring. They are the product of a ceaseless quest for the ultimate in quality coupled with lasting respect for traditional workmanship.
Vispring's bespoke beds combine technical expertise with the finest natural ingredients. Discover what goes into the best beds in the world:
Springs
As their name suggests, springs are a precious ingredient in the Vispring recipe. They work in harmony with your bed's upholstery to supply a delicate balance of strength and softness.
Natural Materials
Upholstered with only the finest natural fibres, selected and blended for the ultimate in comfort and support. Nourished by the elements, distilled by the seasons, they are the gifts of a generous and benevolent Nature.
Vicuña wool is one of the most sought after and luxurious textiles in the world. It is absorbent, has excellent insulating properties and - being free of lanolin - is also hypoallergenic. Vispring selects these long, lustrous fibres for their warmth, their beauty and their delicious softness.
RECEIVE TWO FREE PILLOWS FROM VISPRING
when you purchase any divan set (at 135cm and above). Pillows are duck feather and down, R.R.P £100.
From 15/06/2020 to 31/07/2020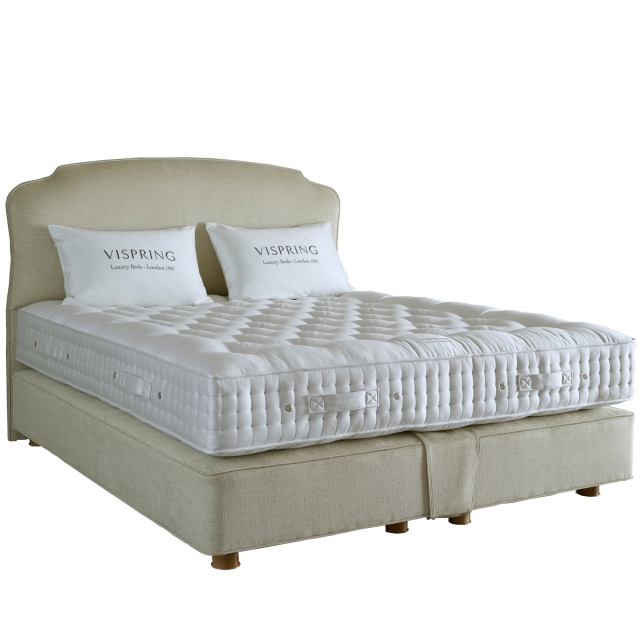 VISPRING
Regal
Mattress: 1 Layers of Pocket Springs | Cotton
Divan: 1 Layers of Pocket Springs | Cotton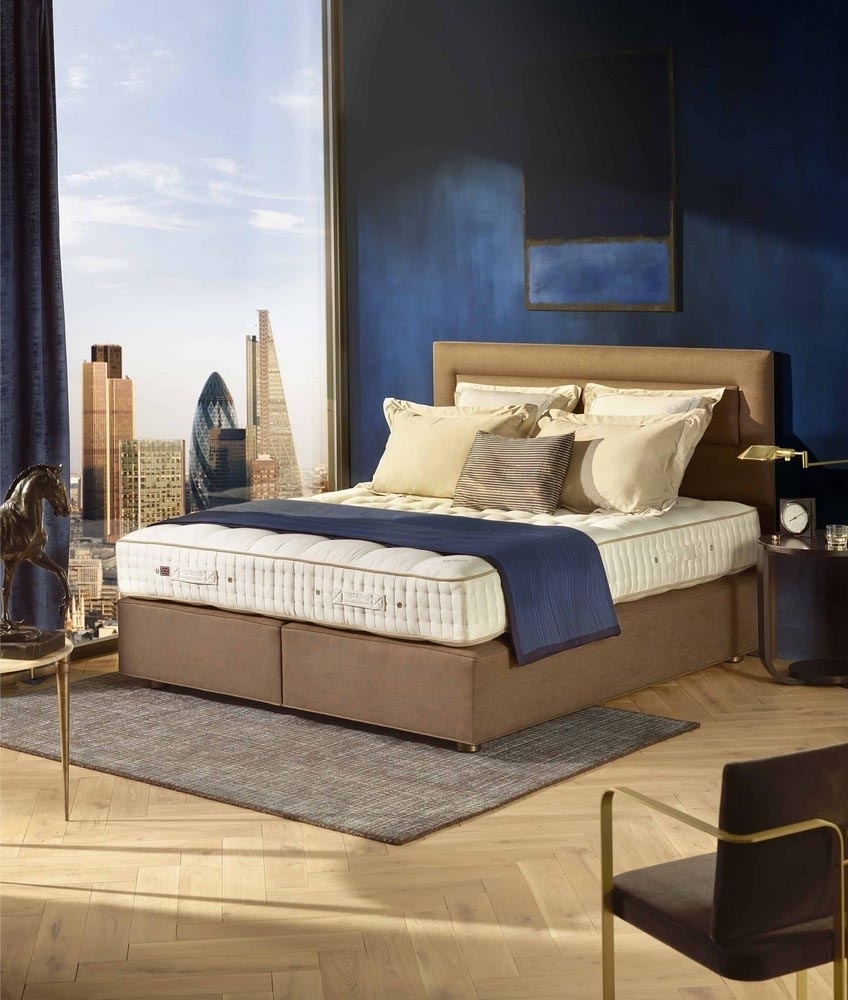 VISPRING
TIARA
Mattress: 2 Layers of Pocket Springs | Cotton
Divan: 1 Layers of Pocket Springs | Cotton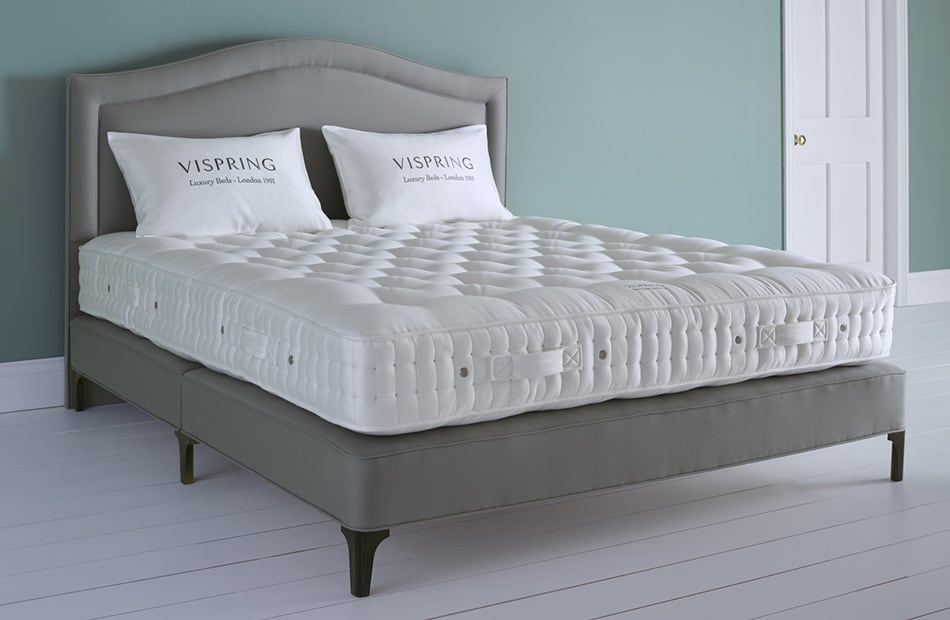 VISPRING
DEVONSHIRE
Mattress & Divan: 1 Layers of Pocket Springs | Platinum Certified Fleece Wool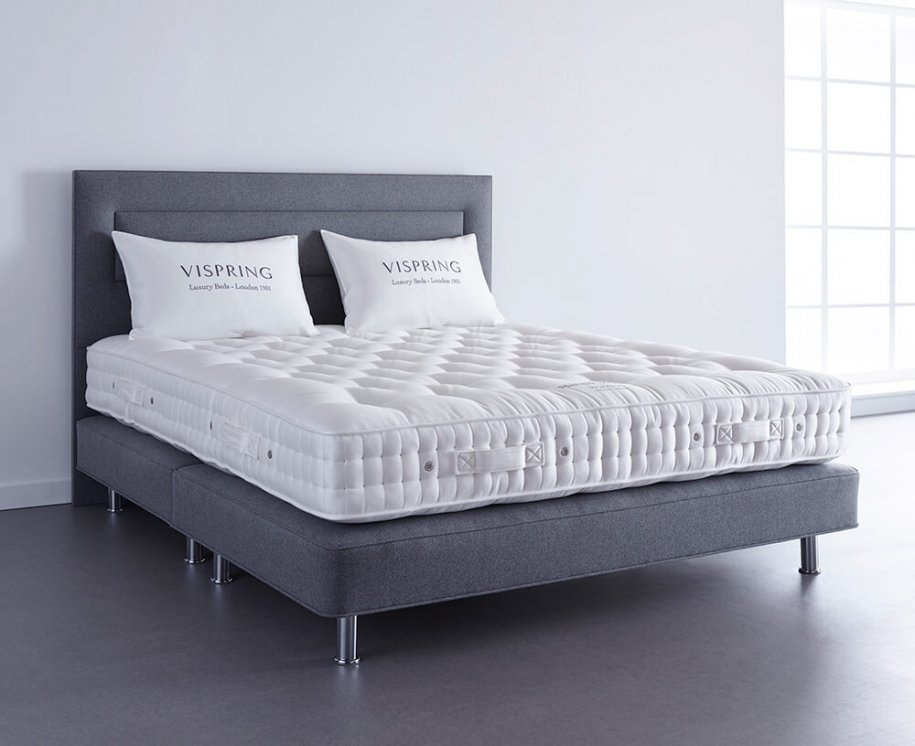 VISPRING
ELITE
Mattress: 1 Layers of Pocket Springs | Cotton
Divan: 1 Layers of Pocket Springs | Cotton