Inspired engineering, trend forecasting and industry experience are the secret to creating luxurious furniture people are proud to own. As the "Innovators of Comfort," we are masters of the comfort needs of the human body and continue to develop the most intuitive and beautiful comfort technology.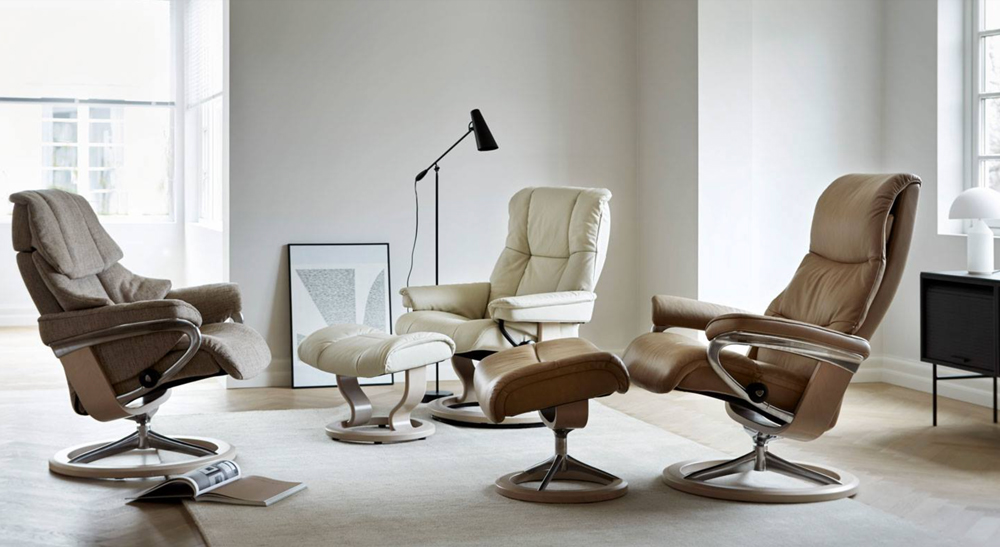 UPGRADE YOUR COMFORT FOR FREE
Enjoy a free upgrade from your Stressless* classic base recliner to a Stressless* signature base recliner. Enjoy striking looks and the addition of the unbeatable comfort of BalanceAdapt.
*7th September 2020 – 31st October 2020. Terms and conditions apply - see in-store for details.