Fat Face

It all began in 1988 with two guys enjoying life on the slopes in the French Alps and desperately trying to avoid working for a living. With money running out, they hatched a plan: print some sweatshirts and t-shirts, sell them at night, and ski during the day. With that simple formula, the FatFace brand was born with the name even being inspired by their favourite black mountain run in Val d'Isère, La Face.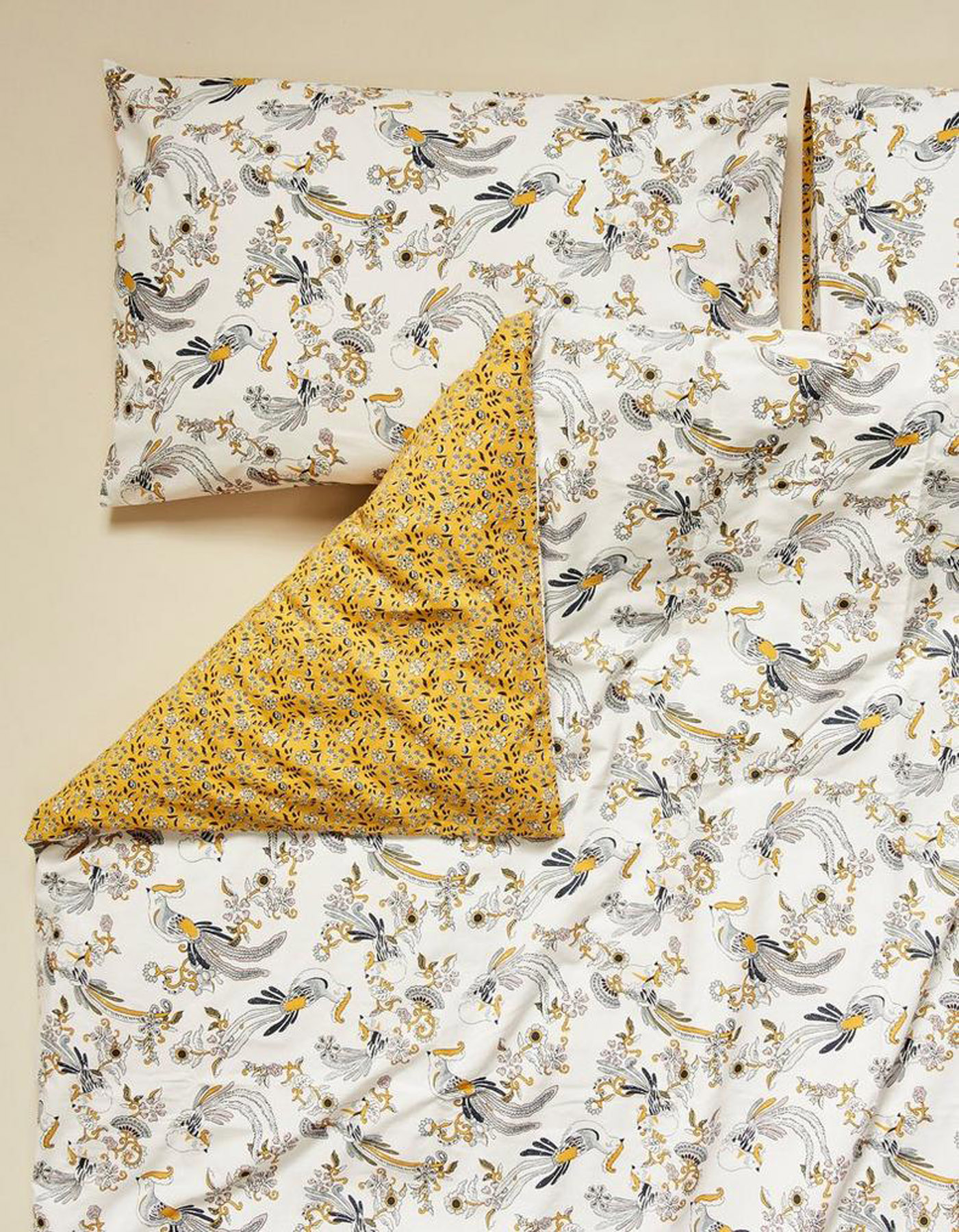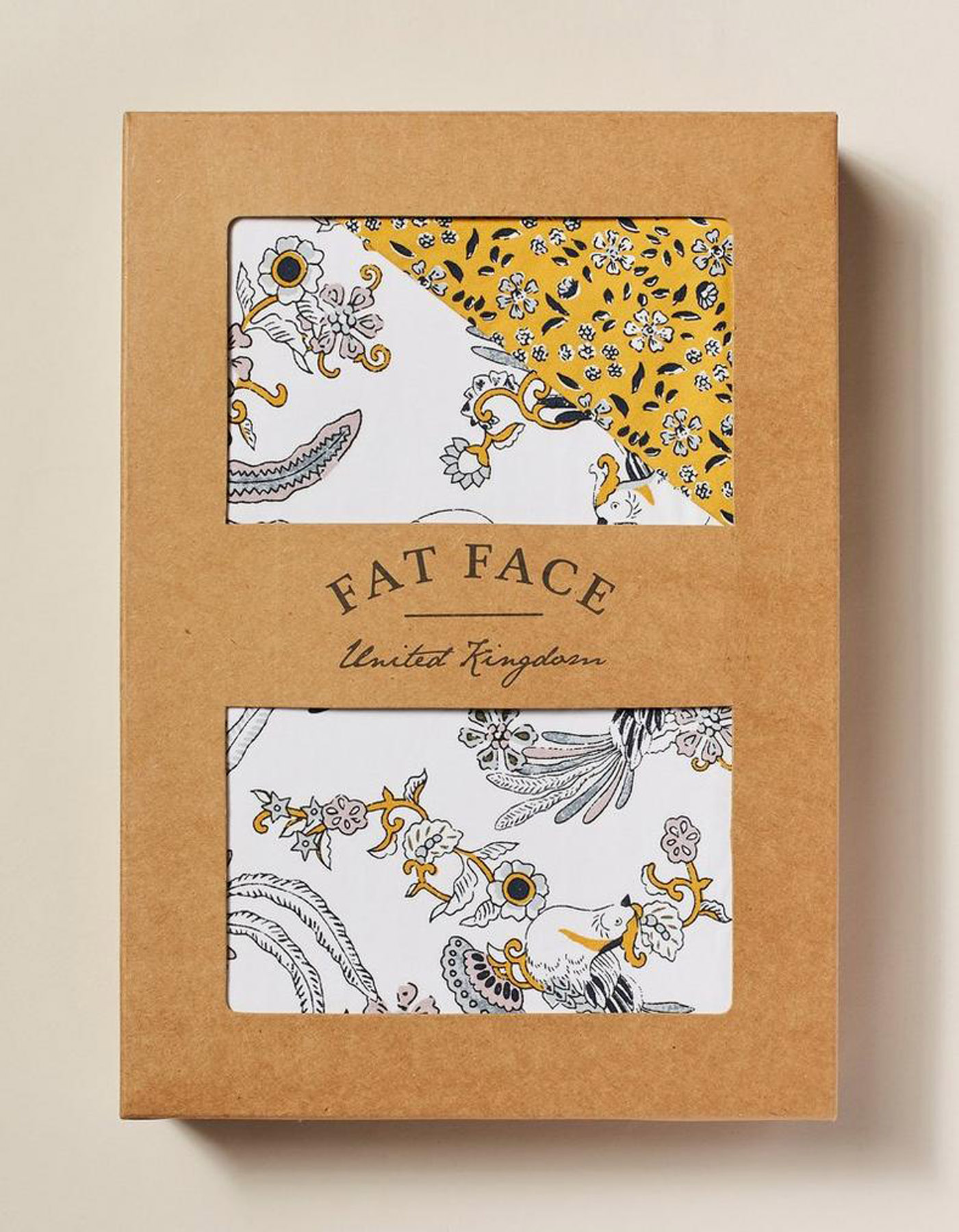 Oriental Bird Duvet Cover Set
Stylish yet modern, this reversible king size duvet cover set will leave you dreaming of oriental adventures. The vibrant ochre and clay blue tones offer a fresh, contemporary look, while the Oriental Bird print has been inspired by our own hand-crafted prints.